PASSOVER PACKAGES AT THE RAMADA JERUSALEM HOTEL
Enjoy a relaxing stay on your Pesach vacation in Israel at Ramada Jerusalem hotel. The Hotel is located near the entrance to the city on the main artery leading to every section of Jerusalem. Book now!
Contact Noah Tours for the Best Passover 2018 Package Deals!
We look forward to hosting you and your family for a wonderful Chag Pesach!
request tour
Services and amenities
Air Conditioning
Bar(s)
Business centre
Car parking (Payable to hotel, if applicable)
Fax machine
Fitness centre
Glatt Kosher
Lifts
Lobby
Porterage
Room Service
Sauna
Shop
Swimming Pool - Indoor
Swimming Pool - Outdoor
Television
Tennis
Important Notice
Kashrut: Glatt Kosher L'Mehadrin, Non Gebrucht, Hand & Machine Shmura Matza Exclusively Shmita Le Humrah.

Kindly note that this is a Hotel Package and not a Passover Program.

request tour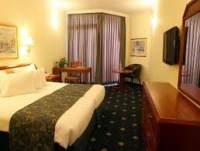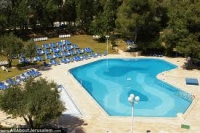 Need more information?

Hello, !

Thank you for your inquiry.
One of our team members will be contacting you within the next business day.
Noah Tours Sales Team
Wrong security code.
Message was not sent.