NIGHT LIFE OF TEL AVIV
The City That Never Stops
Tel Aviv is called "The city that never stops" by tourists and local people. The night life in Tel Aviv begins late about 11 p.m. This is considered early, with parties warming up at 2 a.m. The Friday night (the Sabbath) is no exception for party lovers in Tel Aviv, while in other cities, including Jerusalem, many nightclubs and restaurants close at sunset and stay closed until 15 minutes after sundown on Saturday. Tel Aviv's nightlife focuses mostly on pubs, cafes and nightclubs, whose House/Trance/Techno music is in one level with that on most European cities' clubs. Tel Aviv has an amazing variety of restaurants for every taste. There are plenty of fast food restaurants, both international and local which offer Israeli food. People from all the surrounding regions come to Tel Aviv to have a drink or parties.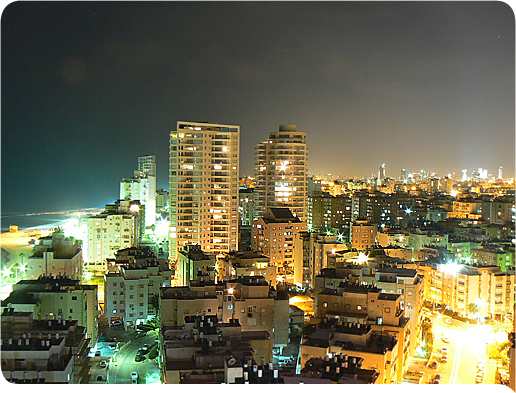 Need more information?

Hello, !

Thank you for your inquiry.
One of our team members will be contacting you within the next business day.
Noah Tours Sales Team
Wrong security code.
Message was not sent.