WESTERN WALL TUNNEL
Western Wall Tunnel is

an Exciting Labyrinth of Tunnels, Arches and Passageways
In front of the Western Wall of the Temple Mount in Jerusalem, an exciting labyrinth of tunnels, arches, and passageways remained untouched for centuries. Some time ago it was discovered through extensive archaeological excavations and opened in autumn of 1996 for visitors. Opening the tunnels to the public required complicated and unique engineering and safety solutions to allow safe and enjoyable access. It was a long process, which included the development of walking paths, air conditioning, signs and lighting. Audio/visual aids were developed and guides were trained to help visitors explore the mysteries of the Tunnels.
Today you can explore that ruins of the Temple, known as the Western Wall, "Kotel" in Hebrew, and the adjacent tunnel system. Along the way you'll be privileged to view some amaising archaeological discoveries, and to get a fascinating lesson in Jewish history and in the archeology and topography of Jerusalem.. But more then just bricks and stones, you'll also discover a whole new spiritual world.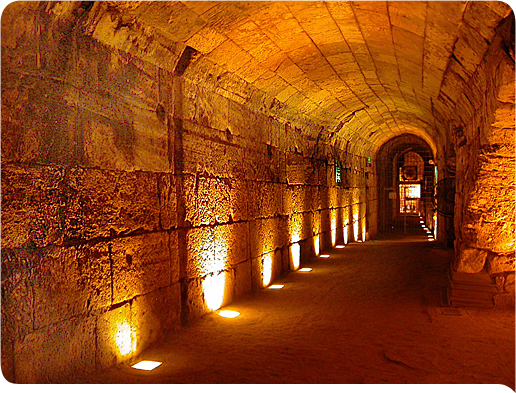 Need more information?

Hello, !

Thank you for your inquiry.
One of our team members will be contacting you within the next business day.
Noah Tours Sales Team
Wrong security code.
Message was not sent.