TEMPLE MOUNT
The Temple Mount is the Holiest Place in the World
The magnificent golden Dome of the Rock dominates the vast 35-acre Temple Mount, the area known to Muslims as Haram esh-Sharif. Built in the late 1st century BC by Herod "the Great"—"King of the Jews" by grace of the Romans—the Temple Mount was one of the greatest religious enclosures of the ancient world. An enormous wall was constructed around the hill known as Mount Moriah. At the center of the plaza stood Herod's rebuilt Second Temple, the one Jesus knew, known as an architectural wonder of its day. The Romans destroyed it to ruins in the summer of ad 70 and it was never rebuilt again by the Jews. Jewish tradition identifies the great rock at the top of the hill—now under the gold dome—as the foundation stone of the world, and the place where Abraham bound and almost sacrificed his son Isaac.
The Temple was replaced by the Muslim shrines in the 8th C AD which stand there today, with the Golden Dome of the Rock - the city's symbol. The Haram today is a Muslim preserve. Today Muslims in Israel celebrate Ramadan by coming to what they call Haram esh-Sharif. More than 400,000 Muslims often gather here on the final Friday of the feast.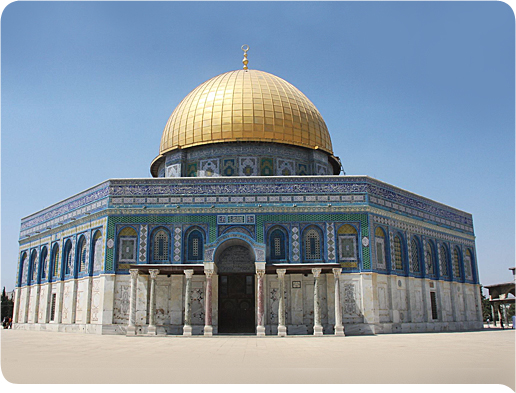 Need more information?

Hello, !

Thank you for your inquiry.
One of our team members will be contacting you within the next business day.
Noah Tours Sales Team
Wrong security code.
Message was not sent.