ISRAEL MUSEUM
The Shrine of the Book
The Israel Museum, Jerusalem is Israel's largest museum and leading cultural institution – and one of the world's great museum stories of the 20th century. No journey to the Land of Israel is complete without a visit to the magnificent treasures displayed throughout the Museum's four wings and expansive gardens, covering periods and world cultures from ancient through modern times: A renowned permanent collection of fine art; Rare Biblical artifacts and the world's most comprehensive collection of the archaeology of the Land of Israel; The Shrine of the Book housing the Dead Sea Scrolls; The world's most complete collection of Judaica; The Ruth Youth Wing; The Billy Rose Art Garden. The museum includes some 500,000 archeological and anthropological exhibits. Three new pavilions have been added in recent years. One contains a beautifully chosen collection of pre-Colombian Central American art from 2000 BC to 1550 AD; another is a separate building housing ancient glass; and the third is the Walter and Charlotte Floersheimer Pavilion for Impressionist and Post-Impressionist Art with works by Corot, Monet, Renoir, Degas, Gauguin, Matisse, and others. The new Weisbord Pavilion, just across the walk from the museum's entrance building and gift shop, houses a small collection of Rodin as well as visiting exhibits of modern art. Over 30 new exhibitions each year.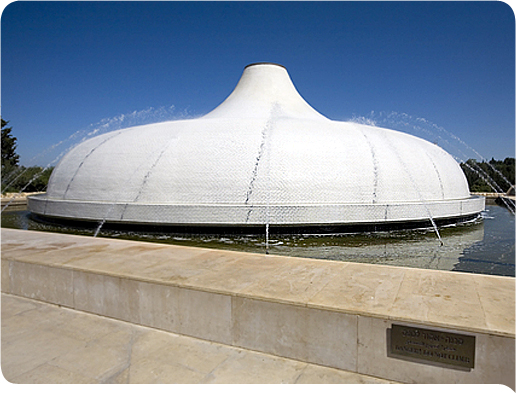 CONTACT INFORMATION

Main Office Address:


Noah Tours Ltd.
Communication Centre Neve Ilan
Harey Yehuda 90850,Israel
email:sales@noahtours.com
ISR: + 972-2-566-6601
USA: +1 800 315 6044
AUS: + 61 2 8091 6339



contact us

Hello, !

Thank you for your inquiry.
One of the Team members will be contacting you within the next 24 hours.
Noah Tours Sales Team
Wrong security code.
Message was not sent.