ISRAEL DISTANCE MAP
DISTANCES BETWEEN MAIN CITIES IN ISRAEL



Israel is a small country, in some parts of it crossing the country from east to west can take less than an hour's drive, while driving all the way from the northern border to the southern can take between 8 to 10 hours.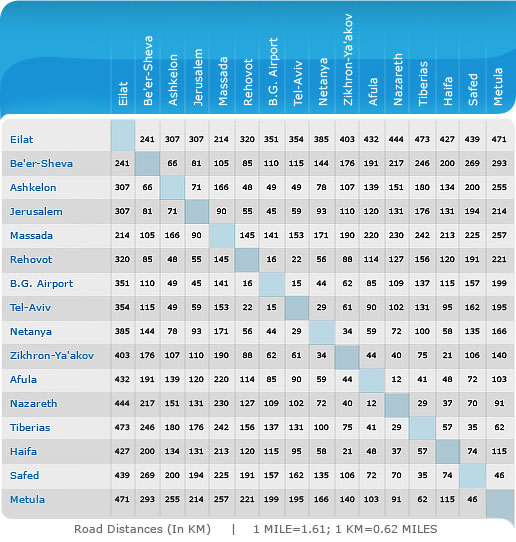 CONTACT INFORMATION

Main Office Address:


Noah Tours Ltd.
Communication Centre Neve Ilan
Harey Yehuda 90850,Israel
email:sales@noahtours.com
ISR: + 972-2-566-6601
USA: +1 800 315 6044
AUS: + 61 2 8091 6339



contact us

Hello, !

Thank you for your inquiry.
One of the Team members will be contacting you within the next 24 hours.
Noah Tours Sales Team
Wrong security code.
Message was not sent.