Отзывы и комментарии
Что пишут о нас клиенты и партнеры?
Мы рады представить Вашему вниманию некоторые из отзывов, полученных нами от наших партнеров и клиентов. Они являются абсолютно достоверными и подлинными. Также предлагаем Вам посетить фотогалерею Noah Tours.
From: cheryll salzberg
To: Office Guy
Subject: Egypt is wonderful
Sent: May 11, 2012 18:23

Dear Guy,

I want you to know we are having a fabulous time and are being treated like Royalty. The food at this Movinpick Pyramids is very good. Our tour guides are really nice and it was very hassle free getting through airport in Egypt.
I would high recommend this tour to anyone.
Fell free to use this letter.
Cheryll Salzberg Jerulalem
_____________________________________________________
From: asako m
Sent: Monday, May 07, 2012 2:19 PM
To: guy@noahtours.com
Subject: Thank you, Guy!
ガイさん、先日は送迎ありがとうございました!
途中下車してラクダの群れを見せてもらったり、車中でイスラエルのことを色々教えて頂いたり、他にも色んな話に花が咲いて、短い時間でしたが、思い出に残るとても楽しいひとときを過ごすことができました。そして何より、シュワルマ!!とっても美味しかったです!!紹介して頂いたダビデの塔のショーも素敵で、ガイさんには感謝の気持ちでいっぱいです。帰りには電話もくれて、もう本当に本当に嬉しかったです!エルサレムは一人で観光しましたが、ガイドをお願いすればもっと楽しめたなぁ、と少し後悔。 今回は時間がなく、イスラエルのほんの一部しか見ることができなかったので、また 訪れたいです。そのときは、ガイドも含めまたNoah Toursさんにお願いしたいと思います。素敵な思い出を本当にありがとうございました!
村田 麻桜子
_____________________________________________________

From: Sylvain Artigaux
Bonjour,
Le voyage etait superbe merci beaucoup a tous et surtout a Alberto le guide vraiment sympathique.
A bientot peut etre
PS: En fait on peux payer en Euro, Shekel et Dollar indifferemment
_____________________________________________________


From: Yvette
Sent: Thursday, July 28, 2011 9:18 AM
To: guy@noahtours.com
Subject: Re: ycort@godreamvacations.com Order Form
Thanks so much. The trip to Bethlehem was great.
Your service has continued to impress me. I will always seek to use your services in the future and recommend you to others wholeheartedly.
Yvette Cort

____________________________________________________________

Dear Nomi/Guy,
Shalom.
Yesterday, I had lunch with some of Fil. friends because they wanted to see me urgently before I start my trip to discuss the dates of our next pilgrimages/tours for them to reserve.
Nomi, you've done many great things to the group. You're God's instrument.

1. Imparting your excellent knowledge on bible history of the actual sites, their faith grew.
Their faith was deepened due to your explanations of the biblical sites according to the archaeological findings, history & tradition from the Old Testament to the New Testament.
They got the enlightenment of the historical background of our faith.
For them, they saw the concrete evidences with your teachings.
2. Your love to Christian religion & to mankind. In each heart, there's more love to Jesus.
3. Your teachings on Israel's history, tradition & culture enriched their knowledge of the country & understood more of the political situation.
Others said:
1.Just for 8 days, Nomi was able to show to us the beauty of Israel & the people.
2. And more nice gratifying comments for Nomi, Guy/Noah Tours & Marzuk.
4. Etc, etc. etc, lovely things of the history of our faith in the Holy Land.
They start to be the unknown ambassadors for Israel.
Am so grateful to you Nomi & Guy and I can't stop saying it.
We were able to reach the aims of the pilgrimage/tour to the maximum due to your help & capabilities.
Due to you there were bonuses in this trip that made our pilgrimage/tour specially different from the other regular pilgrimages.
Stay healthy & keep well.
Sincerely,
Fe
__________________________________________________________

Text message from Nael George - New Zealand
"...The trip to Jericho and Bethlehem was fantastic and we were very pleased with our driver and our tour guide in Bethlehem. Thank you so much for all your help. Regards Nael George."


___________________________________________________________

From: Geoffrey Hoefer
Sent: Monday, June 13, 2011 4:22 PM
To: 'Ira Noah Tours'
Subject: Trip Feedback
Dear Guy and Irina,
Were back safe and sound in the US. Just wanted to thank you for all of your help. Also, please confirm that you received the wire transfer.
Also wanted to mention that Yiftach was the best guide weve ever had. Very friendly, extremely knowledgeable, and helped us plan a one-day driving tour that was just fantastic. Thanks so much!
G


_____________________________________________________________

From: Justina Sienes
To: Nomi
Sent: Friday, May 27, 2011 3:58 PM
Subject: Re: thanks
It was good to hear back from you, Nomi!! Sure, I will definitely be sending you some of the pictures we took
as soon as I get them organized. My first day back to
work yesterday was exciting... ONLY because I could not
wait to share all my wonderful experiences with my colleagues!! I told them that I was all the time wishing
they were in the same lucky group that I was with!! Hope all's well with you, and, that you have "regained" back all the lost sleep during our tour!! Fond regards
amd a hug to you, too.
Sincerely,
Justina

_____________________________________________________________

From: Earleen Bigio
Sent: Thursday, May 05, 2011 6:18 PM
To:
Subject: Re: Tour may 5 ref 1559
Thank you so much for helping get our tour even though it was so last minute. We had a great time. Avi was wonderful and with great knowledge made the trip such a learning experience.
Thank you for treating us to the dead sea swim it was such a pleasant surprise. It was a wonderful way to end the day. I Want to write a review at trip advisor travel site and tell them of your great service. Thank you again for making the Bigio family trip to Masada something we will never forget.
Earleen Bigio


_______________________________________________________
Dear Mario,
first of all please accept our apologies for the delay in writing you these few lines that cannot resume our great joy at being able to visit Israel, the trip that will remain forever in our hearts and in our souls. So a big thank you to all of Noah Tours for the wonderful organization of our program. Maybe 8 days are not enough, but surely, your professionalism has meant that no one minutes of our time has been wasted, visiting all those places that we had dreamed for so long.
Thanks for your help and for giving us as guide Sachi (please once again extend our most big thanks), pleasant person with an never ending culture that gave us to appreciate more and more this wonderful land that is Israel, and thanks for the wonderful suggested hotels along our route.
As you know, both me and Antonella work in tourism. So, as a ''professional" we think that our positive and successful opinion is not only ritual, but a true appreciation for the hard work you have done to pack a travel as close as possible to our many requests.
Hoping to meet you soon, hugs.
Stefano Magrini
Venezia - Italia

p.s. will be a pleasure for us, if anyone asks, to give all the references about your organization."
Caro Mario,
innanzitutto ti prego di scusarci per il ritardo con cui ti scriviamo e queste poche righe non possono riassumere la nostra grande gioa per aver potuto visitare Israele, viaggio che restera per sempre nei nostri cuori e nella nostra anima. E quindi un grande grazie a Te e a tutta Noah Tour per la magnifica organizzazione del nostro programma. Forse 8 giorni non sono abbastanza, ma sicuramente, la vostra grande professionalite ha fatto si che nessun minuto del nostro tempo sia stato sprecato, visitando tuttti quei luoghi che per tanto tempo avevamo sognato.
Grazie per averci suggerito come Guida Sachi (ti preghiamo ancora una volta di estendergli i nostri pio apprezzati ringraziamenti), persona piacevolissima con una cultura infinita che ci ha fatto appreazzare ancora di pio quella meravigliosa terra che a Israele, e grazie per averci suggerito dei meravigliosi hotel lungo il nostro percorso.
Come sai, sia io che Antonella lavoriamo in ambito turistico. Quindi, da ''proffesionisti del settore', pensiamo che il nostro giudizio cosi' positivo non siano soltanto ringraziamenti di circostanza, benso un vero apprezzamento per il lungo lavoro che hai svolto per confezionare un viaggio il pio vicino possibile alle nostre molteplici richieste.
Sperando di poterti incontrare presto, un abbraccio.

Stefano e Antonella

Venezia - Italia

p.s. sara' per noi un piacere, se qualcuno te lo chiedero, fornire tutte le referenze per la vostra organizzazione.

__________________________________________________________
From: EulyTo: Nomi <nomi@noahtours.com>Sent: Mon, May 23, 2011 1:12:12 AMSubject: ThanksDear Nomi,Once again my heartfelt thanks and appreciation of your excellent work done during our tour in the Holy Land.It was never boring because you know yuor work and you have a special sense of humor. Mind you that was my best tour ever!Hope to join your tour again sometime in the future.Sincerely,Euly(Eulalia Leuzinger)


_____________________________________________________________

From: "Thea Popa"
Date: Mon, 21 Mar 2011 20:45:06 +0200|
To: 'Ira Noah Tours';
Subject: RE: Confirmare plata - NOAH TOURS LTD - 08.03.2011 - bagiu group
Hi,
Thank you for organizing out trip to Jerusalem. Everything was great, our driver was very nice and hopeful and the hotel was very good.
My mother-in-law is planning another trip to Jerusalem in May, so Id need an offer for Dan Boutique Hotel for 1 double superior room for 4.05.2011-16.05.2011.
Thanks a lot.
Sandra

________________________________________________________
From: Eric Gautreaux
Sent: Wednesday, December 22, 2010 8:17 PM
To: guy@noahtours.com
Cc: Ira NoahTours; sales@noahtours.com
Subject: Israel trip
Guy/Ira,
Shalom!
I had been meaning to write you since I got back and, I wanted to let you know that I was very pleased with the tour. Israel in itself was the most amazing place I've ever stepped foot in, but the service I got from Noah tours was exceptional. I was able to visit places not on my itinerary, I never once had to worry about anything. Everything was perfectly taken care of.
Guy, I want to personally thank you for going out of your way in assisting me on the latter part of my trip to Egypt. You even went so far as to giving me your personal cell phone number and I greatly appreciate that.
I have and will continue to spread the word about Noah Tours' excellent service. I will return to Israel in the coming years, and Noah Tours is my only option. Thanks again!
Best Regards,
Eric
___________________________________________________________

Dear Noah Tours,
Our group has safely returned to South Africa (and winter!) after spending three days in Istanbul on the return from Israel.
Thank you very much for all the land arrangements for our group in Israel. The whole group experienced a wonderful tour. The hotels were good and we had an excellent guide and driver. You provided us with a tour package that I will definitely use again. Comparing it to the package we used last year, yours were a much better product. Thank you for meeting us at the airport on our arrival in Tel Aviv. It was a privilege to meet you.
As I mentioned, we would like to organise the next similar tour for the end of September 2011. At the moment I am preparing for two groups departing to Europe the end of this week. I will be accompanying the one group and will be out of my office till July 2nd. When I am back in my office I will finalise the dates for the Israel tour and request a quotation.
thanks again and best regards
Gerhard
Van Dyk Group Tours

____________________________________________________________


From: Harold
To: guy@noahtours.com
Sent: Wednesday, January 19, 2011 1:41 PM
To: guy@noahtours.com
Subject: Great Tour
We found your services excellent and can highly recommend you
Your tour guide was magnificent and I would like the same guide on our next tours
with best regards
Harold
_________________________________________________________

Hello Noah Tours,
Below is a message from Bill Prankard about how much they enjoyed the tour. Kudos do not come easy for Bill Prankard... Therefore, your company and your patience exceeded their expectations! All I can say to you from the bottom of my heart is THANKS FOR EVERYTHING.
Dale
"Hi Dale: I wanted to drop you a note and say thanks for all the effort you put into our recent trip to make it successful. So many in our group mentioned how much your phone calls and care meant to them. We had a very good trip, of course it was disappointing not to have more but everyone I talked to in Israel said that business is way down and that a lot of groups from North America have cancelled. Noah Tours did an excellent job and Guy went out of his way to help us. Personally we were blessed and came back refreshed in our spirits. I have not quite adjusted to the time difference but I am sure that I will. Once again thanks so much for your help.
Bill Prankard" Received on April 30, 2009
Dale
HORNHILL, ON

__________________________________________________________
From: Michelle Sklow
Sent: Friday, April 16, 2010 11:48 AM
Subject: RE: bank transfer info
Thank you Noah Tours!
The tour, all those months ago was fantastic.Your service has been even better.
Best wishes,
Michelle.
Thank you.
____________________________________________________

Hello Guy,

This is a letter I received on November 30 2009 from one of the Tenorio / Walde people who visited Israel. Obviously, Ms. Santos enjoyed the tour.
Dale
HI Dale,
I pray that this email will find you in the best of health and circumstances. I would like to take this time to thank you especially for all your effort to make our trip pleasant and educational. Thank you for all the tips we need to know in advance. As expected the Holy Land is breath taking and maybe even more where words cannot really do justice. I really think that we are so blessed to have that opportunity and privilege to walk where Jesus walked. It was just unfortunate that we did not get a chance to go to Masada and the En Gedi. I was looking forward to that and we only spent 20 minutes in the Dead Sea. The transition from Egypt to Israel took us longer than planned because of the boarder crossing. It wasnt probably anticipated that the time for that will be an issue.
Overall it was a wonderful trip and our tourist guide in Israel was excellent. Again thank you so much for your help. God bless and have a wonderful day.
Sincerely,
Xenia Santo
____________________________________________________________

Dear Guy,
Here is another letter for you. I know they are thanking me but you are the key people here who should get all the accolades. Note too how they enjoyed Zeev.
Sincerely,
Dale
Hello Dale,
Lois Case here. Just wanted to write and thank you for your hard work and your expertise in putting together such an amazing trip for us. We enjoyed it immensely. It was everything we had wanted it to be for our first visit to the Holy Land. The hotels were great! The first one was a little surprising. I think it was more the beds that bothered me than anything, hey were just lower and the room was mediocre but it was only one night and we were comfortable. The pillows there were better than the ones in the third hotel, which to me, were just a sack with rages stuffed in them. I was more disappointed in the third hotel than the first. We enjoyed the food at the all the hotels. Though at the Moriah hotel the wait staff was excellent and very accommodating. My disappointment was that I didn't get to swim in the sea at the Metropolitan but I did swim in the pool. What I came away with is priceless. Kosher food is the best and I can't eat at home now because my stomach will not tolerate the garbage we call food here. I can't get over the richness of the foods and the health benefits of the way they eat there. I am about to lose a tremendous amount of weight I am sure. The experience is one every Christian should have so that they can get a sense of what it really is like to live in the land and to know how desperately Israel needs our prayer and support. Se-ev is a wonderful guide. He took great efforts to make the trip memorable and pleasurable while in his heart he made every example to show the great wonders of the people and land. The healing conference was amazing. The training by Linda Bergling is always effective. You must really enjoy your job, I would too if I could work in this industry.
Bless you again,
Serving Jesus Christ of Nazareth for over 30 years,
His and His alone, Lois
___________________________________________________________
Dear Noah Tours Team,
Here is another letter from one of the Tenorio / Walde group members.
Dale
Hi Dale,
Just wanted to let you know what a great time my mother and I had. Marilyn really enjoyed herself as well. It was again an amazing trip. We were well taken care of by our bus drivers and tour guide. Very nice people all of them. The hotels were very nice. The ones in Israel were in a central location so we were able to go for walks. Thank you for arranging for the dinner cruise on the Nile and we saw an amazing sunrise on Mount Sinai. I cant wait for the next trip.
Many blessings,
Sandra
____________________________________________________________
I have been working with Noahs Tours since 2004. I have been working with all the Tour companies in Israel for many years, in my opinion and from my experience, Noahs Tours is one of THE BEST tour company in Israel and the Middle East.Nomi Appel
nomi@israeltourguide.com
Authorized Israel Tour Guide
Cell: 011-972-5-2251-2684
Skype: nomijerusalem


Sent: Thursday, September 24, 2009
____________________________________________________________

Dear Mario,

Thank you very much for having made our tour wonderful. My Mum and Dad and all the customers were really really happy about your services and about the guide David. Thank you also for the suite rooms for my parents and for the welcome you have organized personalized jus for us!
Thank you very much also for you kind letter and for the wine! I will save it for a special occasion.
I hope to collaborate with you and with your staff again and maybe next time I will come to your nice Land.
All the Best,
Monica

Berton Viaggi
Sent: Saturday, October 03, 2009 5:44 PM
___________________________________________________________


Hello Guy:
I just wanted to thank you for making arrangements for me at the last minute for the Petra tour. The Caesar Hotel in Eilat was very comfortable and the tour was flawless. The whole trip was wonderful. It was the first time in my life that I joined a tour and I am glad I did it in Israel as I cannot speak or read Hebrew. I was relieved that the groups at both the Highlights Tour and the Petra extension tour were of less than 20 persons as it makes a world of difference. I dont want to feel like cattle, you know? The Highlights guide, Ushi Engel?, was very knowledgeable and explained your history and customs in depth. She is what a Tour Guide should strive to be. Hassam, the bus driver, was very courteous and efficient. I will recommend your company to my friends and the USA & Brazil.
Best regards,
Alvaro
Miami (Coconut Grove), Fl
____________________________________________________________

Hi Guy,
Yes, this type of feedback makes all the hard work worthwhile. Thank you so much for all the extra efforts you did for me and my client, I really do appreciate it.
Kind regards,
Kim
South Africa
Dear Kim,
The trip was generally wonderful, particularly Tel Aviv, Tiberias and Jerusalem followed by Wadi Ram and Petra. The Dead Sea was full of Russians. Very ugly! As for Eilat, I only mention this to say there is little point in going there unless one is looking for sunshine and rest. It is not particularly charming. Our guide was excellent and it was helpful that we were just the two rather than part of a group so we were able substantially to manipulate the program. I mention this because your program was generally more suitable for those who are interested in the Christian background rather than Jewish heritage. As for the hotels, your choices were excellent, but you will be interested to know that Kirker Travel, which is an up market UK travel agency, observes that hotels at the Dead Sea are not attractive! I am wondering whether future tours which you organize and may include Jordan should take your clients to the Dead Sea on the Jordanian side especially if it is possible to get to Masada via the Allenby Bridge. Security was no problem. Everyone needs to know that it pays to engage positively in which case the process is likely to be quicker and indeed fun.
Overall your organization was impeccable!
Regards,
David
Sent: Thursday, January 14, 2010
____________________________________________________________

Dear Mario/ Noah Tours,
I want to thank you for the excellent service you provided us for our transfer to the airport. The car was big enough and comfortable, and the escort at the airport very professional, helping us to make our check in really quick and easy.
Altogether we have had a very pleasant time in Israel and we are happy we chose your agency.
Thanks again.
Best,
Elisa
Italia
_____________________________________________________

Sent: Thursday, February 25, 2010
Subject: Some Feed back
Dear Noah Tours,
Shalom!
Thank you very much for your e-mail and sorry for late reply but clients yestarday came back from LON
Feed ack is very positive. They are really impressed from the country and expired by living history  as they told us.
The guide was also OK, transportation and graound services excellent. They have some negatives from the service at the Dan hotel in Jerusalem but it is not so importamt
They are usually staying in more luxurious hotels but especially for this trip they choosed the hotels by them selves ..
Clients was also bored with the long procedure at arrival and departure at TLV APT. Very happy that you provide meet and assist upon arrival and very
unhappy that you declined to offer this service upon departure as your colleagues were busy with 3 arrival groups at the same moment.
However, 99% of the comments are absolutely positive!!!!
And I would like to say to you a great THANK YOU for your kind cooperation and professionalism!
Wish you all the best and a lot of success during the year!
Best regrads
Lubo Donchev
ProTravel OOD

From: Deirdre Saunder
Sent: Tuesday, March 23, 2010 10:13 PM
To: Ira NoahTours
Subject: Re: Tour to Masada and Dead Sea for Deirdre and family
Thank you! We had a great tour in Israel today. Odi was terrific!!
Deirdre
_____________________________________________________

Sent: Wednesday, June 02, 2010 8:20 AM
To: ira@noahtours.com
Subject: Middle East Trip
Dear Ira,
Thanks for the kind reception in Jordan and Israel. We all had a very good time.
We have uploaded our pictures to an online gallery below. For your reference, please.
Rayson
From: Patrice RIGON
Sent: Monday, September 12, 2011 8:41 PM
To: katya@noahtours.com
Subject: Re: Contact - 1 day tour in spanish
Hola !
Muchissimas gracias para la vuelta ! Increible !! Preciosa !
Day trip very well organized with Alberto funny and a very good guide !
Thanks for all
I 'll recommande your services and package tours !
A bientet
Cordialement,
Patrice

___________________________________________________________
Вернуться на домашнюю страницу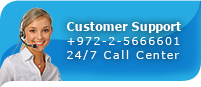 Напишите нам

Ваше сообщение отправлено
Неверный защитный код
Ваше сообщение не было отправлено