Israel Family Private Tours – Recommended Sites: Part II
 Photo: Hezekiah's Tunnel, City of David, Jerusalem
This post continues our series on family friendly activities that would be perfect to add to any private tour to Israel. In this post you'll find several more water activities to be done from the north to the south of Israel.
Fishing in the Mediterranean 
Take your family on a private fishing excursion in northern Israel on the Mediterranean Sea. The fishing spot is near the northern Lebanon border, at Achziv Beach. Tourists wake up early early in the morning with the dawn, and hop on their private rental boat with their fishing instructor. The motor boat will go out around 2 kilometer from the shore, and there are plenty of chances to enjoy the ocean, and catch both local and exotic fish. Guy, from our office, took a day fishing with his family. They had a lovely time enjoying the early morning sea air and catching fish.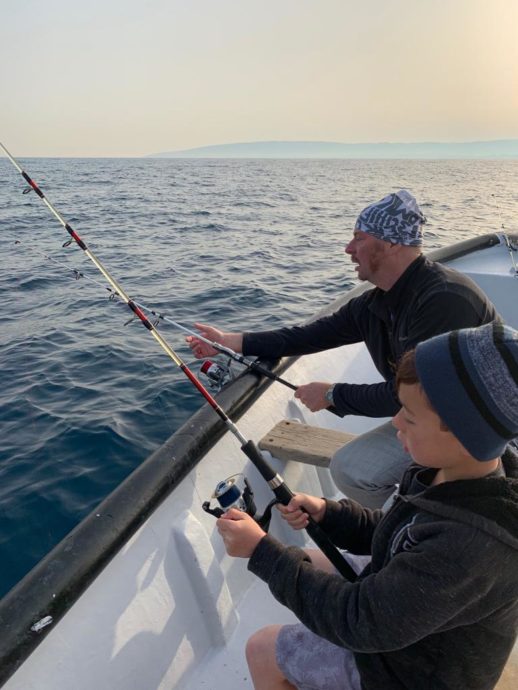 Rafting in the Upper Galilee
Going rafting in Israel's northern rivers is a super fun way to cool off and chill out with your family. The river flows from the snowy peak of Mt. Hermon, so even in the middle of the summer the water is quite chilly. In unsinkable rafts, you'll be able to float along the Yardenit River for hours, stopping whenever you want for a break. Most of the river is pretty slow, although there are some fast/white water sections. This activity is great even for little kids, down to 3 year olds, although knowing how to swim is recommended. This activity is very popular among Israelis, so keep in mind that it can get pretty busy in the summer months.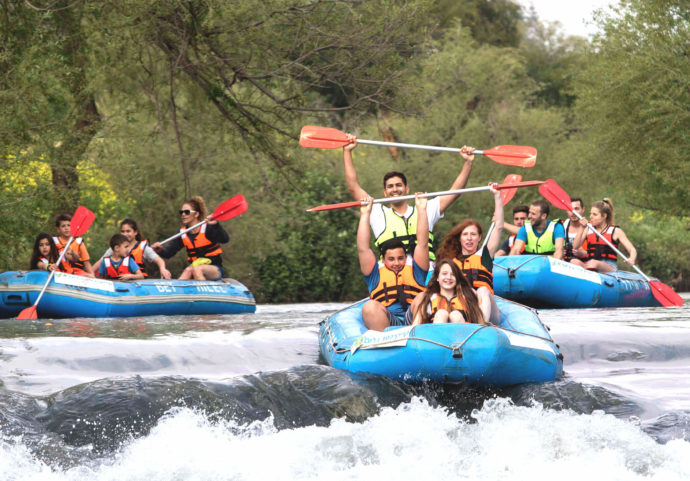 Diving with the Dolphins
Dolphin Reef Eilat, on the shore of the Red Sea, is an ecological site unique in Israel and throughout the world where visitors can enjoy a natural atmosphere, wonderful views, cozy beach, together with the exciting opportunity of meeting and observing dolphins in their natural habitat. A group of "bottlenose" dolphins, including babies born at the site, provide their daily routine of hunting, playing and socializing. They are free to choose between human company or to continue their daily life in the group. The fact that the dolphins choose to be with people proves the opinion, there is a true connection between them and people. Visitors can enjoy getting close to the dolphins from floating piers and observation points or during one of our guided swims or dives, suitable to anyone who is not afraid of getting wet.