Caesarea, Israel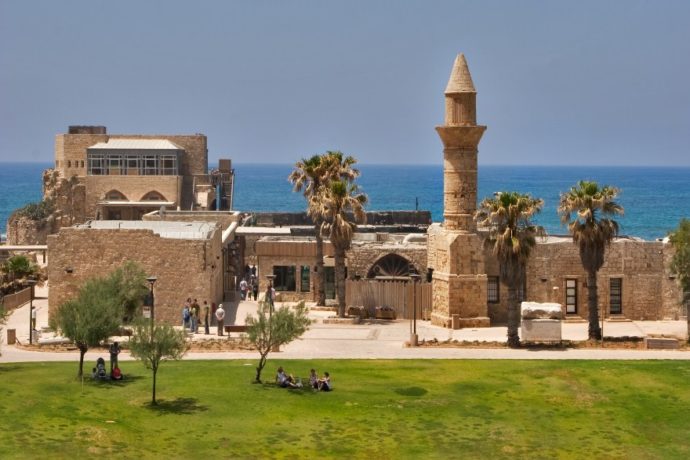 Unfold the Past with King Herods at Caesarea, Israel!
What is Caesarea?
Caesarea, Israel, is an ancient Roman city built by Herod the Great and located along Israel's coast. Originally constructed in the second century CE, the town was once a bustling city and major economic source for the Romans, due to its location and former world-class port. Fast forward to today, and Caesarea is a beautiful and elegant small town with ancient Roman structures still standing. The town's ancient history combined with it's modern beauty make it a must see for tourists visiting Israel!
What sites should you see in ancient Caesarea:
Roman Theater
The ancient amphitheater in Caesarea is probably one of the most popular attractions in the town. The theatre is constructed in classic Roman style with large cascading arena seating circling a large stage. The theatre has been carefully restored in recent years and today it hosts numerous concerts and events.
Hippodrome
The ancient hippodrome is another popular attraction in Caesarea. Originally built in the second century, it was used for chariot racing and could host an incredible 30,000 spectators. Partial remains of the hippodrome are still intact today, including it's beautiful stone archways and roman columns. Noah Tours visits all of these sites as part of our Israel Tour Packages!
Old City and Port
The port is quite literally where it all began for Caesarea. Herod built what was considered, at the time, a first-of-its-kind global port. The port quickly became a hub for all goods of the Mediterranean region. The Romans further capitalized off of this by charging a tax on ships that wished to enter the port, even if just docking for a rest. The Old City and port provide a glimpse into Caesarea's original status as economic powerhouse.
Beach
The Caesarea Aqueduct Beach is probably one of Israel's most unique beaches. If you're looking to enjoy a day relaxing by the sea, but don't want the crowded beaches of Tel Aviv, this is the place to be. The Aqueduct beach provides a truly scenic experience, making it one of our top beach recommendations in all of Israel. A peaceful beach set against the backdrop of Roman ruins…what could be more picturesque?
You can experience all of these sites and much more when you join one of our Israel Tour Packages. Contact us for our latest offers!