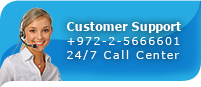 PRODUCTS AND SERVICES

SMARTER INNOVATIVE TOUR SOLUTIONS

Noah Tours is an innovative tour operator. We were incorporated in the year 2003 and we like to see ourselves as a unique full service tour operator in Israel. Offering smarter travel & tours' solutions and innovative travel products to travel agents and tour operators around the globe. Our company is operating private & group tours in Israel, Jordan & Egypt.


REPRESENTING YOU!

Our staff, drivers, guides, hotel partners and other tour partners will offer you the best ground service in Israel, Jordan and Egypt. We can do any inbound operation, whether it is large or small. We are capable of doing any arrangements to full presentation of your tour or your agency.

SPECIAL INTEREST TOURS IN THE HOLY LAND

We specialize in special interest tours in Israel. We love planning and organizing tailor-made tour services & programs for groups and FITs (individuals) including:
Regional tours: Israel, Jordan and Egypt Tours (Israel with Jordan & Egypt extensions)

Private Tours, Guaranteed Departure Tours, Regular & Daily Tours
Hotels, Transportation, Transfers
General : Religion, Culture & History
Religious Trips: Holy Land Tours; Christian Tours; Catholic Tours; Protestant Tours; Holy Land Tours; Pilgrimage Tours; Jewish Heritage Tours
Cruise: Shore Excursions
Business Travel
Individuals & Family Trips

Leisure Tours: Art & Culture Trips, Desert Trips, Nature & Green Tourism (Ecology), Archaeology, Food/ Restaurant, Winery.

Special Interest Tours
CONTACT INFORMATION

Address:

Noah Tours Ltd.
Communication Centre
Neve Ilan, Harey Yehuda 90850, Israel

Contact:

Tel:+972-2-5666601
Fax:+972-2-6339959
sales@noahtours.com

Office:

USA: +1 646 863 9666
AUS: + 61 2 8091 6339
ISR: + 972 2 566 6601