ADVANTAGES OF NOAH TOURS
100% Pure Customized itineraries
Figuring out how to go where you want to in a limited time is our specialty. We can customize your tour to fit your needs and interests, whether it be for a family with young children, people with difficulty walking, or art and archaeology fanatics. Your trip will be to your taste and preferences.

100% free consulting with our Tour Destination experts.
We here to help and make sure all you tour expectations will be met and more offering you special free consulting with one of our travel destination experts.

Lowest price Guaranteed Policy!
If you find a tour that seems like one that Noah Tours does, but for a lower price, we will do better than match the price- we will give an additional 5% discount off of the price you find!
How will you know if this reduction applies?
The tour conditions must be the same for both tours (comparing Apples to Apples). For example, the tours must use the same hotels, room types and same board you are looking at, the program must be the same with the same sites included. Dates of the tour should be during the same period. If you aren't sure, ask your personal contact at Noah Tours. That's what we're here for.

Hotel? We use our Knowledge and expertise when choosing the best hotels for you.
Since 2003 we've been working hard to find the best hotels. Based in Israel, our company meets with the hotel staff in person so we know what service you'll be getting. We look for hotels that offer the most value for your money, in all classes, and that have the best locations and services. Want to be on the beach? With a sea view room? We can do that.

We have the best guides.
Our select guides are chosen for their knowledge, articulation, and flair. They all have years of experience guiding, and their love of the land will rub off on you. Fun Friendly Handpicked our guides.

We speak your language.
At Noah Tours all of the staff speak English at a fluent to a mother tongue level, but there are many languages in this world. We can accommodate you in Spanish, Italian, Russian, French, Portuguese and more.

We are local.
We scope out the best deals, find the best hotels, and choose the best guides because we are right here in the midst of them. We know the country best, and have the most up-to-date knowledge available. Since we are a direct advocate, you don't need to have an intermediate contact, which cuts down on costs and time as we are the ones operating the tour. (No middle man)
Easy, Secure Payment Options.
Noah Tours accepts either credit cards (Visa, MasterCard, or American Express) with a minimal credit card charge, or bank transfers with no extra charges. After an initial deposit, the balance is due only 45 days before you arrive.
Responsive, Patient, and Attentive.
Our first response after you call or email is within 24 hours (barring holidays). And once you begin working with us we will answer all of your questions, no matter how many. Our staff are committed to giving you the best experience before, during, and after your tour. We have an emergency line for while you are here, and love to hear your feedback when you've gone home.
We are at hand.
We are only ever an email or phone call away. Since we respond so quickly you will know if your question or request got through, and then you can be in touch with us as much as you need. From when you arrive you will be escorted to your personal transfer that will take you to your hotel, and the tour will continue in an easy-to-follow fashion. In a country where not everyone speaks English, we are here to make all of the arrangements smooth. And if you ever have any concerns while you are here, you will be given our emergency line, which is open 24/7.
Contributing to the Peace in the Region and strengthening The People Living in Israel.
Booking with Noah Tours helping the locals by visiting Local Authentic Restaurants,Workshops whether it is in Bethlehem or in the Galilee.
Along working with well-known hotel chains we are proud of working with Hotels owned by Kibbutz and small communities. By doing this together we supporting them tremendously, Keeping Israel Green – Planting Trees activities and much more.


AUTHENTIC REVIEWS AND REFERRALS.
For Reviews of Noah Tours please check out at our website under "Reviews" as well as Facebook and TripAdvisor . We can also send you referrals from our past travelers that you can contact directly.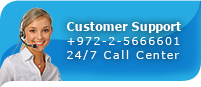 contact us
Thank you for your inquiry.
One of the Team members will be contacting you within the next 24 hours.
Noah Tours Sales Team
Wrong security code.
Message was not sent.