CONTACT
Noah Tours Ltd.

Noah Tours Ltd.
Communication Centre
Neve Ilan, Harey Yehuda 90850, Israel
Office: +972-2-566-6601
Fax: +972-2-633-9959
AUS: +61(0) 2 8091 6339
USA: +1 800 315 6044


Office Hours:

Sunday - Thursday: 8:00 - 18:00 hours (Israel Time)
Friday: 8:00 - 13:00 hours (Israel Time)
Saturday: Office is Closed
To submit a quote, reservation or offer request form, please Click here.
We answer requests within one business day.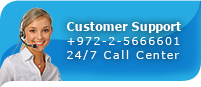 contact us
Thank you for your inquiry.
One of the Team members will be contacting you within the next 24 hours.
Noah Tours Sales Team
Wrong security code.
Message was not sent.