נח טורס בע"מ
נח טורס
נח טורס בע"מ הוקמה בשנת 2004, והינה חברת שירותי תיירות מיוחדת בישראל המתמחה בתיירות נכנסת. החברה מובילה טיולים מאורגנים וחדשניים בתעשיית התיירות הן לסוכני נסיעות והן לאנשים פרטיים מכל העולם. בנוסף לאירגון טיולים בישראל נח טורס ממתמחה בשילוב טיולים לירדן ומצרים יחד עם הטיול בישראל.
לקוחות
במהלך השנים, החברה ביססה לעצמה שם בשותפויות ארוכות טווח עם מארגני קבוצות וסוכני נסיעות מכל העולם. נח טורס דואגת ללקוחותיה למן שרות מיטבי וחווית לקוח גבוה ביותר.
קוד אתי
נח טורס שומרת על קוד שרות חזק כלפי לקוחותיה מתוך מחויבות לשותפיה ולקוחותיה. בראש מעיינינו נמצא שרות איכותי ללקוחות בסטנדרטים הגבוהים ביותר.
חברות בלשכות תיורות
IITOA –לשכת מארגני התיירות נכנסת של לישראל
ASTA – לשכת סוכני הנסיעות האמריקאית
JATA – איגוד סוכני הנסיעות של יפן
חברות באגודת אילו דורשת מקצועיות, יושרה וסטנדרטים של קוד אתי.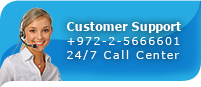 contact us

Hello, !

Thank you for your inquiry.
One of the Team members will be contacting you within the next 24 hours.
Noah Tours Sales Team
Wrong security code.
Message was not sent.