Kind David Stables, Jerusalem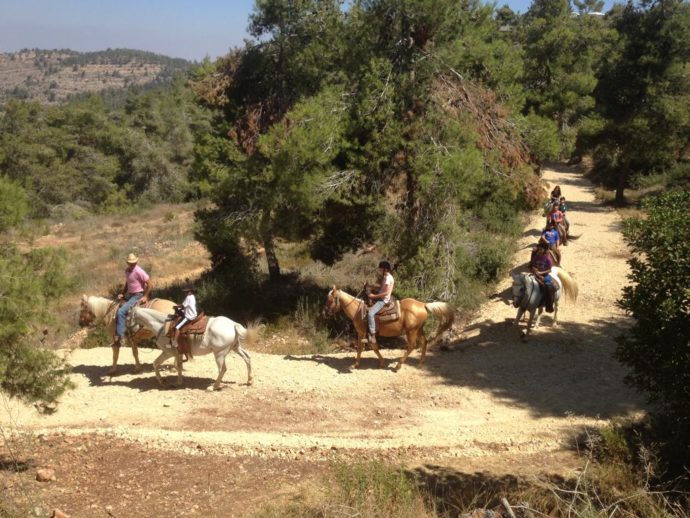 What is King David Stables?
King David Stables is a ranch located just outside of Jerusalem, offering one of the most memorable Israel experiences the whole family can enjoy. Set in the beautiful surroundings of the Judean Hills, few experiences in Israel will be as memorable as this. The stables are family owned and all activity is under the supervision and guidance of life-long professionals, so you're guaranteed to be in good hands.
What does it offer?
King David Stables offers something for everyone! If you're looking for an activity the kids will enjoy, try taking the entire family on a guided horseback ride through the trails of the Jerusalem hills. The stables also offer standard riding lessons, kids archery lessons, and fun wild-west themed private parties and games! If you're looking for something more intimate, take a romantic horseback ride for two, through the hills ending with a gourmet wine and cheese picnic provided by the staff.
Where is King David Stables?
The ranch is located just outside of the main city of Jerusalem, in a small moshav called Yad HaShmona, providing an authentic and scenic experience reminiscent of the "wild west". Only about 13 kilometers from central Jerusalem and 50 kilometers from Tel Aviv, the ranch is easily accessible by car or by bus. After spending a few hours at the ranch, you can finish the day exploring the many sites Jerusalem or head back to Tel Aviv to relax by the beach.
The King David Stables in the Jerusalem Mountains are highly recommended by Noah Tours. Horseback riding in the biblical Judean Hills is a magical experience that you'll cherish forever. Interested in coming to Israel but don't know where to start? Noah Tours offers Private Family Tours and group tours. Contact us for more information!