8 Best Luxury Hotels in Jordan You Must Know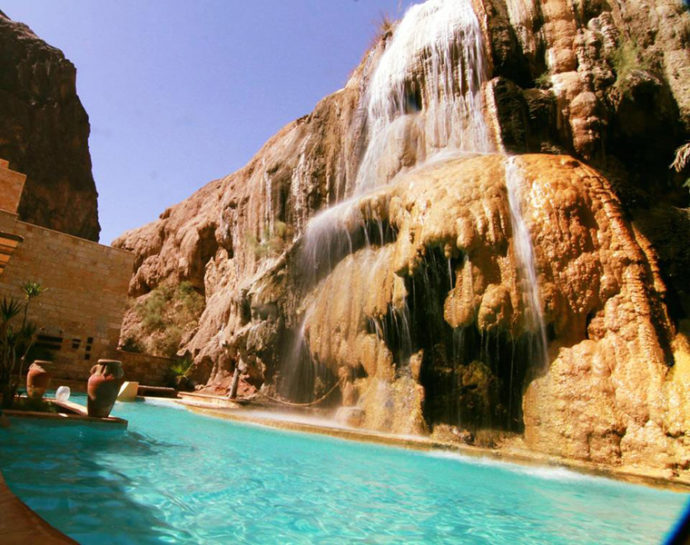 Our Top Luxury Hotel Picks in Jordan
Trying to plan your next Israel Jordan Private Tour but don't know where to start? Don't worry, Noah Tours has you covered. Take a look below at a list of our favorite  hotels in Jordan!
AMMAN
8. THE FOUR SEASONS HOTEL AMMAN
The Four Seasons Hotel in Amman is a gorgeous hotel with views of the rolling Amman hills. The property has an indoor pool with a relaxing spa design, an outdoor pool, multiple elegant restaurants with an outdoor terrace, and a 24 hour fitness center. With a sleek design, and views to match, this hotel definitely lives up to the Four Seasons name. We rank it as one of best luxury hotels Jordan without hesitation.
7. THE FAIRMONT AMMAN
The Fairmont Amman Jordan is an urban oasis located in one of Amman's most prestigious neighborhoods. The hotel includes over 300 meticulously designed rooms, 6 dining locations, 2 rooftop pools, and a 2200 square meter spa. Designed by award winning design firm Wimberly Allison Tong & Goo, the hotel serves as a statement in modern elegance. From the top-notch service to the stylish design, you are guaranteed a true five star luxury experience at the Fairmont Amman.
PETRA
6. MOVENPICK RESORT PETRA
The Movenpick Resort is a five star luxury oasis located in the fascinating historical city of Petra. The hotel has a total of 183 rooms, 7 dining locations, a fitness centre, a spa, and mesmorizing views of the rolling desert hills and Wadi Mousa. Additionally, Movenpick prides itself on providing a classic Middle Eastern aesthetic while maintaining a five star luxury experience.
5. OLD VILLAGE RESORT 
The Old Village Resort, conveniently located next to Petra, offers authentic Jordanian village accomadations. Rich with history, including archeological sites on the property, the Old Village Resort is a heritage hotel passed down for generations. Its the perfect hotel for those seeking a cultural and historically rich experience, with the comfort of modern amenities.
AQABA
4. MEMORIES OF AICHA – WADI RUM
Wadi Rum is a truly special place featuring other-wordly geography. Out of the many Bedouin camps at Wadi Rum, Noah Tours recommends Memories of Aicha because of their luxurious accommodations and panoramic tents, offering you an unforgettable star gazing experience. If you are looking for a fantastic way to end a trip to Israel and Jordan, this is most certainly the place to do it.
3. MOVENPICK RESORT TALA BAY
The Movenpick Resort Tala Bay is a beautiful all inclusive resort located along the shores of the Red Sea. The hotel boasts a private beach, a massive spa, multiple swimming pools, a dive center, kids club, and a whopping number of 8 restaurants. There's sure to be something to entertain every member of the family at this sprawling hotel. It made it to our best luxury hotels in Jordan listing thanks to its great facilities, guaranteed comfort and variety of activities.
DEAD SEA
2. MA'IN HOT SPRINGS RESORT
The Ma'in Hot Springs Resort is a family friendly oasis located in the rolling hills of the desert, not far from the Dead Sea. As the name suggests, the hotel features several pools with natural spring water along with beautiful waterfalls across the property. The location is relaxing and peaceful and the hotel maintains activities for everyone with its several bars, pools, library, and spa.
1. KEMPINSKI ISHTAR DEAD SEA
Experience contemporary design and five star luxury at The Kempinski Hotel Ishtar Dead Sea. This hotel, located elegantly along the shores of the Dead Sea, blends peace and tranquillity with beautiful, modern architecture. The result is a luxurious and high-end resort that boasts 9 swimming pools, 6 restaurants, an exclusive private beach, and a 10,000 square meter spa. This is certainly one of of the best luxury hotels around the Dead Sea in Jordan.
For more information or assistance in creating your own Israel Private Tour, contact us here!