Mamilla Hotel Jerusalem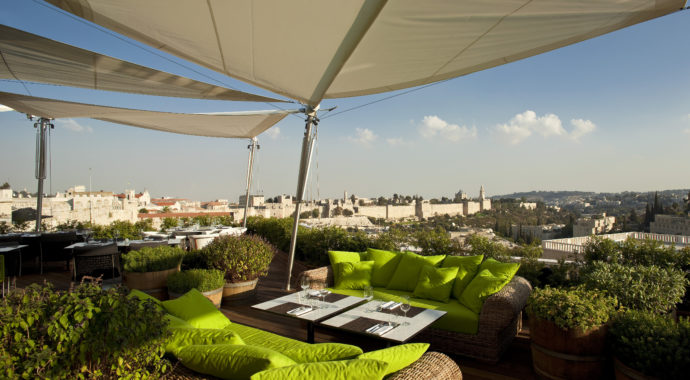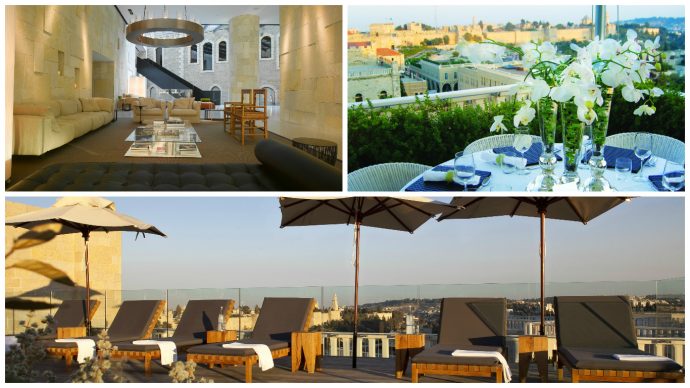 A better location could not have been picked for the Mamilla Hotel Jerusalem.
Located in the center of town with a view of the Old City Walls, this hotel is one to see.
No wonder it is one of The Leading Hotels of the World; it won its high prestige by excelling, and the hotel keeps winning many awards to this day.
It is also one of the most popular choices for our Israel luxury tours.
Their bedrooms have beautiful Jerusalem stone walls as well as glass-walled bathrooms. Some of the rooms even use a sliding panel wall (pictured below) to allow for privacy and a separation between the bedroom and living room.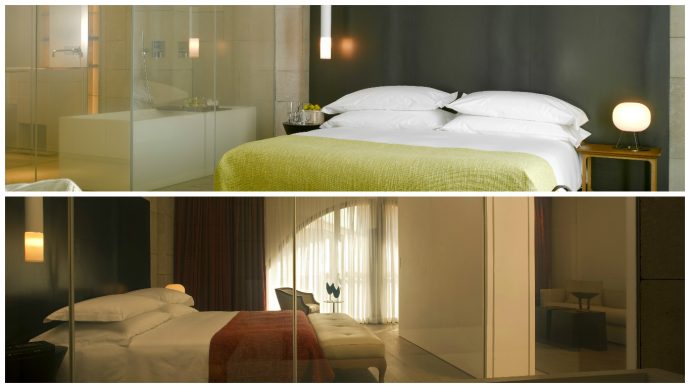 Mamilla Hotel Jerusalem has one of the best views in Jerusalem. Great thing about it is that they incorporated that amazing view into their restaurant by putting it on the roof! The Rooftop Outdoor Lounge & Restaurant has a delectable menu featuring items like Mediterranean Gnocchi and Grilled Veal Sweetbreads. Other places to eat and drink also include Happy Fish Restaurant, The Winery as well as an in house Espresso Bar.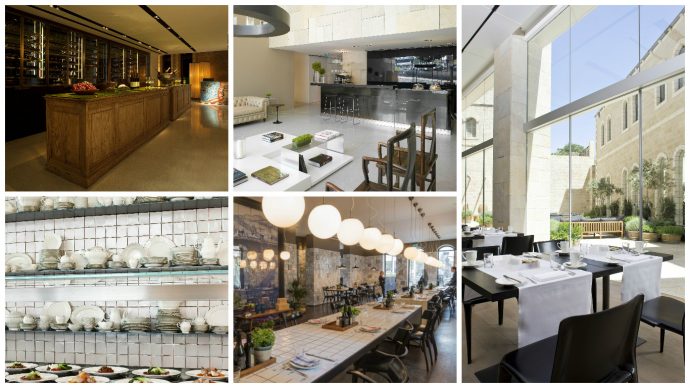 The Mirror Bar, designed by Italian Architect, Piero Lissoni, is one of the most sought out bars in Jerusalem and a major draw for locals and tourists alike. The entire room is encased in mirrors, giving off a trance like feel to all those who dine and wine there. Their menu offers a small yet delicious looking list of appetizers.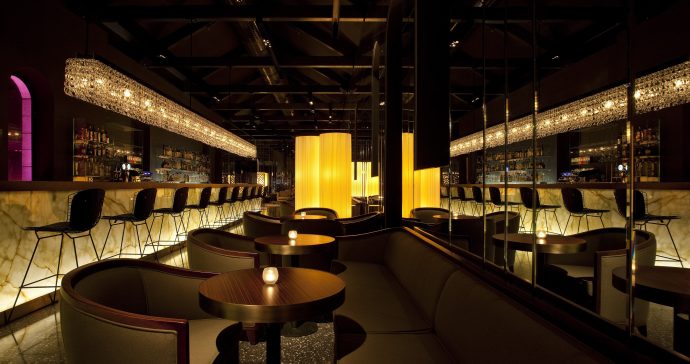 Finally, we come to the Akasha Spa. The spa treatments sound absolutely dreamy with names like Seven Chakra Experience and The Four Elements which incorporates the four elements of nature into the treatment.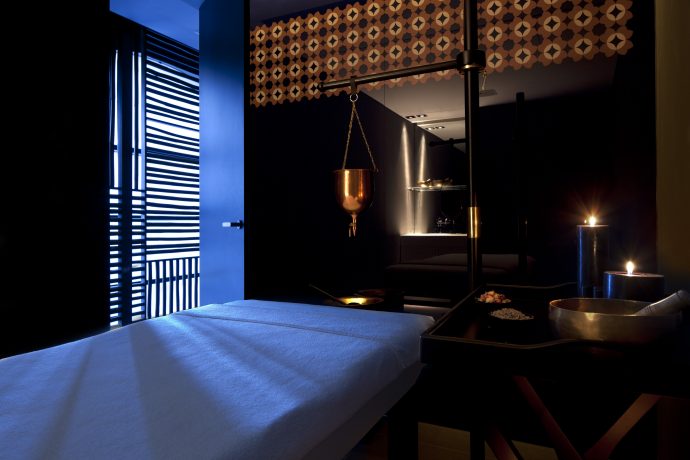 Whether you're a native or a tourist, looking for a quick weekend getaway or an extended stay, Mamilla Hotel Jerusalem has something everyone will enjoy.
Interested in booking an Israel Luxury Tour with Noah Tours? Contact our team here for further details.