Mizpe HaYamim Hotel, Galilee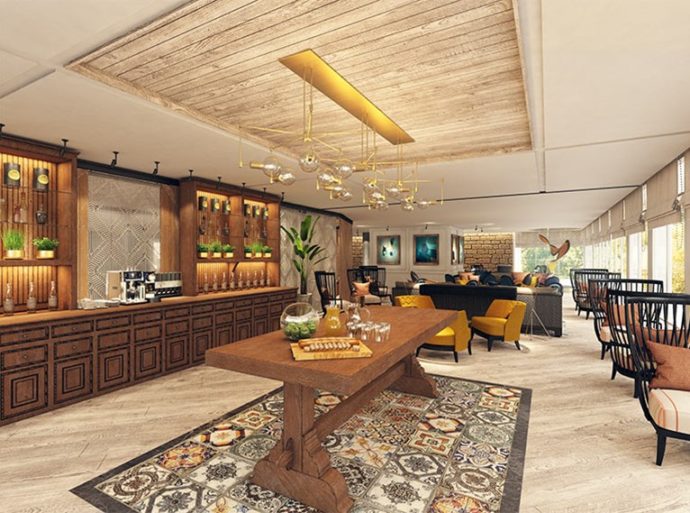 Mizpe HaYamim: Treasure of the North
Mizpe HaYamim, a member of Isrotel's Exclusive Collection, is Israel's treasure of the North. Located in the beautiful Galilee region, the hotel has views of the rolling green hills and the gorgeous Golan Heights. Designed to be harmonious with the nature surrounding it, Mizpe HaYamim is the perfect relaxing getaway for those seeking a peaceful nature experience.
The Location
The natural beauty of the Galilee Region surrounds Mizpe HaYamim Hotel. From the green rolling hills of the Galilee, to the Mountainous views of the Golan Heights, everywhere you turn you will feel at peace. The hotel grounds also house an organic farm featuring livestock and fresh herbs, providing a one-of-a-kind experience that can only be found in the Northern region of Israel. You can visit all of these sites when you travel with Noah Tours. Take a look at our Israel Tour Packages for more information!
The Rooms
The rooms at Mizpe HaYamim perfectly combine comfort and luxury. The result is a cozy yet elegant room design with canopy beds, a gorgeously designed rustic bathroom, and stunning views of the gardens outside. All rooms feature a huge spacious king size bed, sitting area, and most have a private a balcony as well. The aesthetic incorporates natural elements and calming colors, to provide you with a relaxing yet stylish experience.
The Amenities
The hotel houses an organic farm and provides guided tours through the farm sharing the hotel's history and information about the area. Following in this tradition, the restaurant at Mizpe HaYamim uses fresh ingredients from the farm, following the "farm to table" philosophy. The hotel also houses "The Farm Shop" a small market where you can buy products made directly from the farm.
The Spa
Of course no retreat would be complete without a pool or spa. Luckily, Mizpe HaYamim has both. The spa features therapeutic herbs and oils from the garden outside, and professional advisors who can help you decide on the perfect treatment. The pool also provides a calming atmosphere, with its stone columns, fire pit, and views of the surrounding trees and hills.
Mizpe HaYamim Hotel at the Galilee is available with Noah Tours as part of our Israel Luxury Tours and Israel Private Tours. Contact us to book the trip of your dreams today!