The American Colony, Jerusalem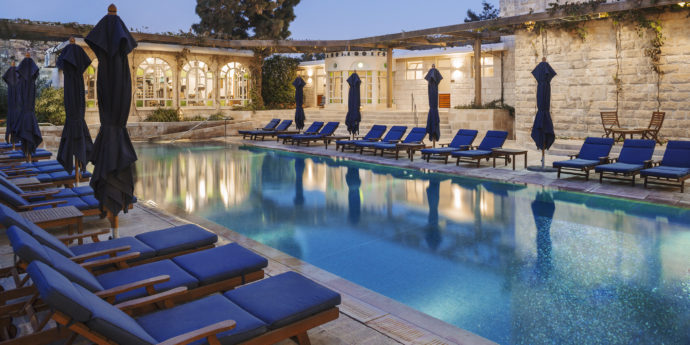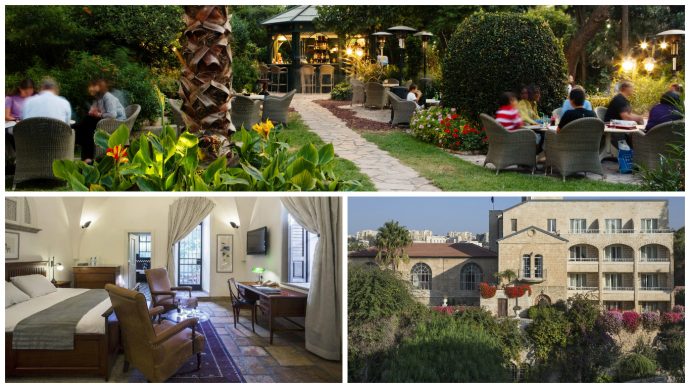 If you like being in the center of Jerusalem, another wonderful option is The American Colony. According to their website their guest list includes Lawrence of Arabia, Winston Churchill, Bob Dylan and Uma Thurman. Since this is one of the Leading Hotels of the World, we believe them.
Their sleeping quarters are absolutely dreamy! While one suite may have a feeling of glamor and glitz, another suite can be classically vintage.

Love eating? Who doesn't? The American Colony has not one, not two, but SIX different eateries that will whet your appetite. There is The Arabesque, located in the main building, The Courtyard, placed off of the lobby, Val's Brasserie, overlooking the pool, The Terrace Café, next to the hotel shops, The Cellar Bar, the location speaks for itself and last but most certainly not least, The Summer Bar, open during the summer months and located in the Palm House Garden.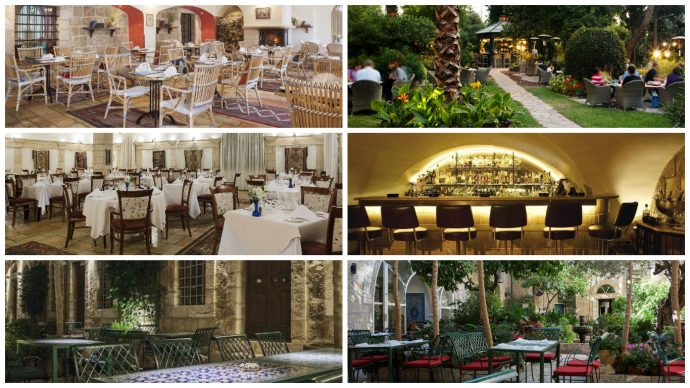 Did you think we forgot about the pool?  The hotels' recently constructed pool is made from Jerusalem stone and Italian glass tiles. Oh… and did we mention it's heated! Have fun taking a dip or going for a swim in this magical oasis.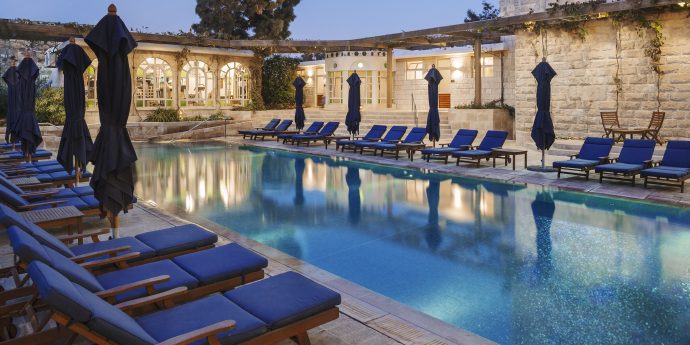 If you're still not sure this is The American Colony in Jerusalem is the right hotel for you, be sure check out our post about the Mamilla Hotel, which also strives to offer the most exquisite experience.
Though we offer the 2 hotels for our Israel luxury tours, don't make us choose between them, because we sure love both!