Western Wall Tunnels, Jerusalem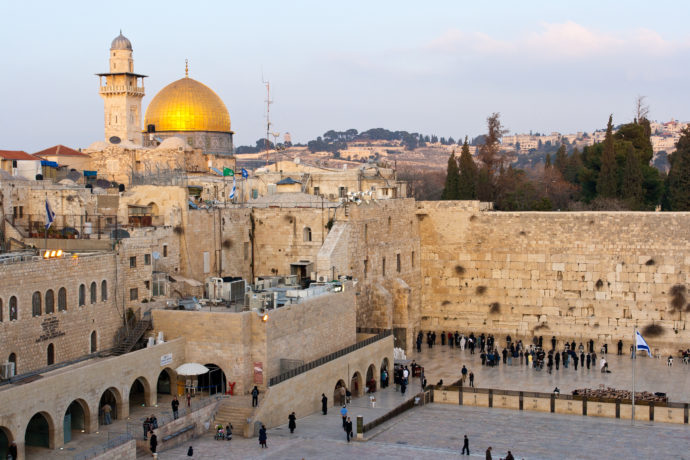 Old City of Jerusalem and Underground Tunnels
How were the Western Wall tunnels found?
In 1967, the ministry of religious affairs began the project of cleaning the area of the Western Wall. During the process, workers removed tons of dirt and waste to expose the wall and make it accessible to people. During the process, they discovered the extraordinary underground tunnels, which revealed the entirety of the wall: 488 meters. To visit the Western Wall and explore the city for yourself, join one of our Israel Tour Packages!
What are the tunnels?
The tunnels are underground structures that once served as rooms, public halls, passageways, and water pools, among other things. They are supported by a series of archways, which also provide support to the streets and homes above. Originally built by King Herod in roughly 19 BCE, the walls/tunnels were created to protect the Temple from the Romans.
Why are the tunnels important?
The above ground, open air portion of the wall only measures about 60 meters long. With the discovery of the tunnels, we also discovered an additional 420 meters of the Western Wall. The tunnels allow access to this hidden underground portion of the wall. Not to mention the sheer historical significance of exploring ancient underground cities and structures.
Is it open to the public?
Today the tunnels are accessible to the public. In order to visit, you must sign up for a guided tour in advance via the Western Wall Heritage Foundation. Remember, the tunnels were only recently discovered, so for thousands of years these structures were virtually untouched. This makes for an extremely special experience for all who visit this portion of ancient Jerusalem. We highly recommend!
Want to explore ancient Jerusalem and visit the Western Wall for yourself? These sites are included in all Noah Tours Israel Tour Packages!