YAD VASHEM HOLOCAUST MUSEUM
Yad VaShem is a Holocaust Memorial and Education Center
Yad Vashem is a Holocaust memorial and education center is situated in the western region of Mount Herzl on the Mount of Remembrance in Jerusalem. The project of museum began in 1953 with the task of keeping the memory of Holocaust victims and documenting the history of the Jewish people during the Holocaust so that it will be remembered by future generations. This project was an important step for the young nation of Israel at the time and was significant for the citizens of Israel, particularly for the survivors of the ghettos and concentration camps.
The new Yad Vashem museum was opened to the public in 2005. The museum is designed in the shape of a prism penetrating the mountain.The impressive building was designed by the world acclaimed Canadian-Israeli architect, Moshe Safdie. Divided into nine galleries, the museum tells the stories of the Jewish communities before the Second World War and the series of events beginning from the rise of the Nazis to power, the pursuit of the Jews, their eviction to the ghettos and ending with "the Final Solution" and mass genocide. Photographs, films, documents, letters, works of art, and personal items found in the camps and ghettos are all an main part of the exhibits. Visiting the Yad Vashem museum is an emotional and heartrending experience.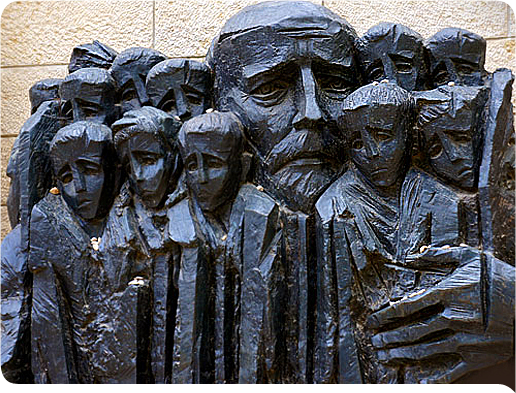 Need more information?

Hello, !

Thank you for your inquiry.
One of our team members will be contacting you within the next business day.
Noah Tours Sales Team
Wrong security code.
Message was not sent.